PCA SKIN Acne Cream
$

30.00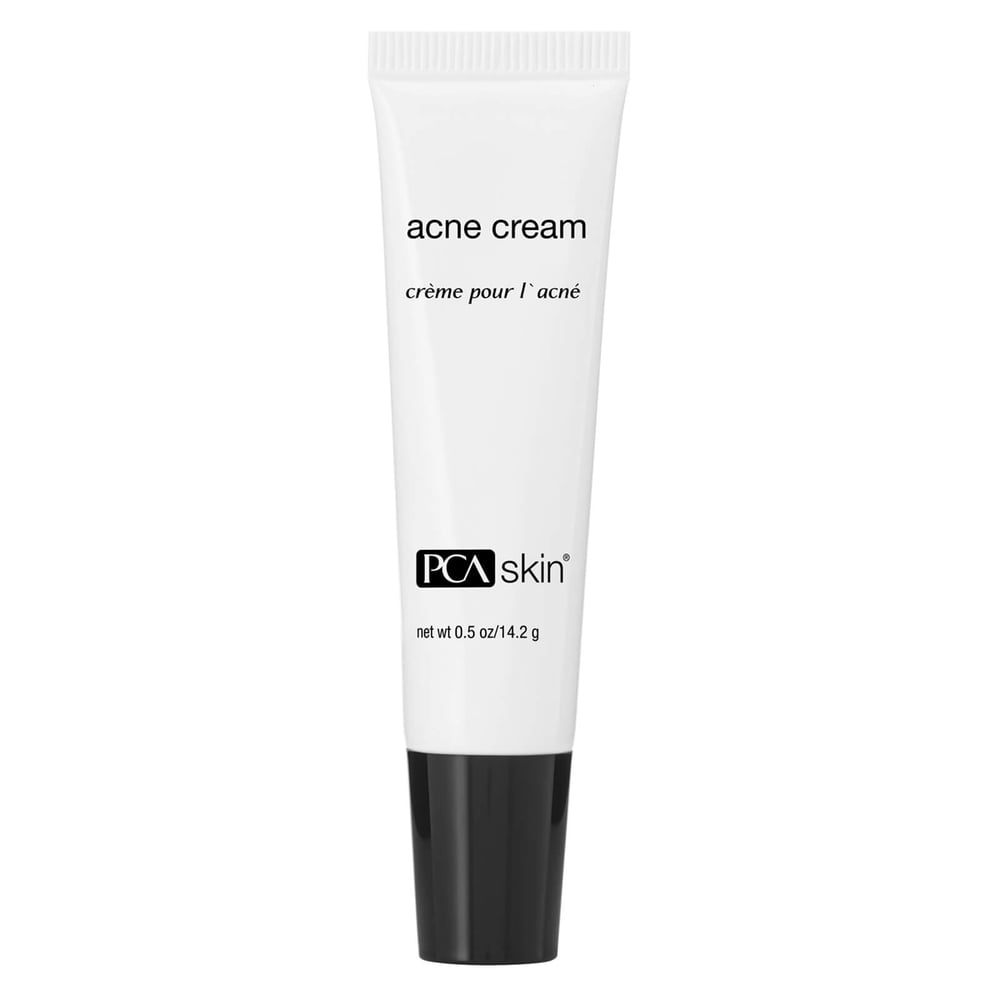 Clear blemishes with this 5% benzoyl peroxide spot treatment including gluconolactone to prevent dryness and irritation. Essential for those with acne.
Active ingredient:
Benzoyl Peroxide (BPO) 5% – penetrates pores to eliminate existing acne lesions
and prevent future breakouts.
Key ingredients:
Gluconolactone – a gentle antioxidant polyhydroxy acid (PHA) that is calming,
moisturizing and promotes a clear complexion.
Lactic Acid – an alpha hydroxy acid (AHA) naturally found in milk and sugars.
It is part of the skin's natural moisturizing factor (NMF) and moisturizes the skin.
Grape Seed Extract – a good source of the essential fatty acid (EFA) linoleic acid.
Tea Tree Leaf Oil – promotes a clear complexion.
Featured Brand: LA ROCHE POSAY
Directions for use: After cleansing and toning, spot-treat affected areas with a
smooth layer. It is not for all-over facial use. Follow with the appropriate PCA SKIN® broad spectrum SPF product in the daytime and moisturizer in the evening
CA Skin Acne Cream clears away blemishes and prevents future acne from forming by purifying your pores. This formula features liquid benzoyl peroxide, an antibacterial ingredient that controls acne by killing the cause of inflammation. Lactic acid gently exfoliates your skin to diminish surface cell buildup and breakouts, plus it replenishes moisture so you don't have to worry about patches of dry, flaky skin. Skin is left looking even and feeling soothed.
Ideal for these Concerns: Acne, Free Radical Damage
Ideal for these Skin Types: Oily Skin, Combination Skin, Acne-Prone Skin
Preferences: Dermatologist Approved, Paraben-Free, Fragrance-Free
Key Ingredient(s): Lactic Acid, Antioxidants, Dimethicone, Benzoyl Peroxide, Vitamin E, Aloe Vera, Panthenol
Application Area: Face
Benefits:
Provides gentle exfoliation to prevent dead skin buildup.
Has antioxidant and anti-inflammatory ingredients to combat scarring.
Suitable for combination to oily skin.
Share